NEWS RELEASE (01-17-2023) With a unanimous vote on Monday, January 9, 2023, the Fremont County Joint School District 215 board of trustees agreed to move forward with the proposed facilities additions and improvement bond. After years of research and months of working with a committee of patrons, staff, and the board, a design team presented a comprehensive long-term improvement plan.
The cost for the projects will be $59,980,000. It will include additions to Ashton Elementary, North Fremont High School, and South Fremont High School. A large portion of this bond is designated for Career Technical Education (CTE) also known as vocational technical education and skills training. There will also be improvements to the current facilities in areas of safety, counseling and mental health offices, and restrooms.
The vote will be held on March 14, 2023. Between now and the election, information will be taken to the communities. As soon as the design team completes its final report, it will also be posted on the district and school websites. Meetings will be held throughout the district with specific dates and locations forthcoming.
Anyone who may have questions or would like to help get the facts out please contact the district office.
Updated Interest Rate Information
During the information meetings, patrons asked the school district to post the updated interest rates just prior to the election on March 14. Zion's Public Finance, Inc. sent an updated interest rate trend graph showing March 2022 through March 8, 2023. They also included a slide showing a comparison between the interest rates from January and March 8. It shows how the change in rates would impact the overall tax impact per $100,000 of taxable value.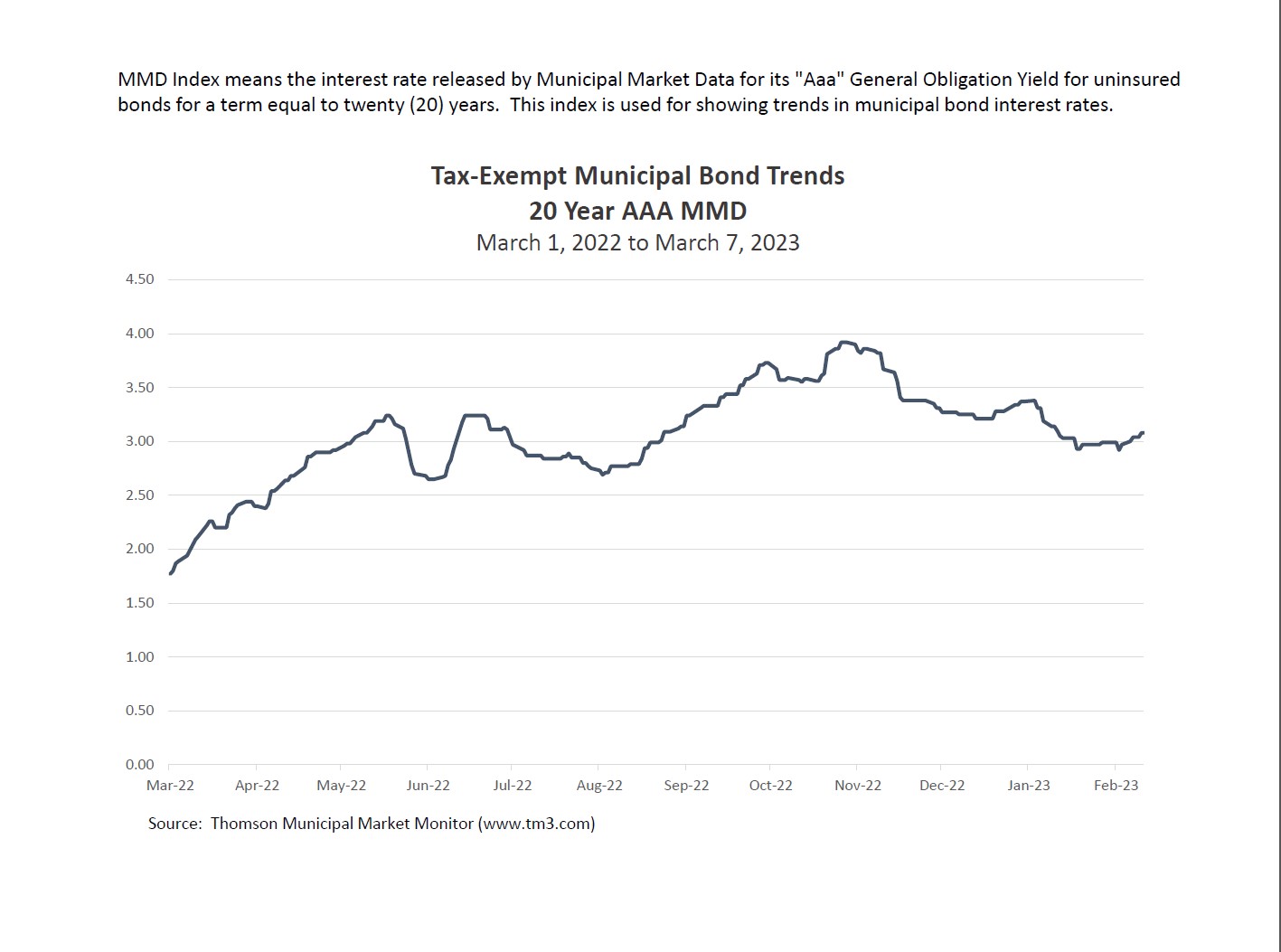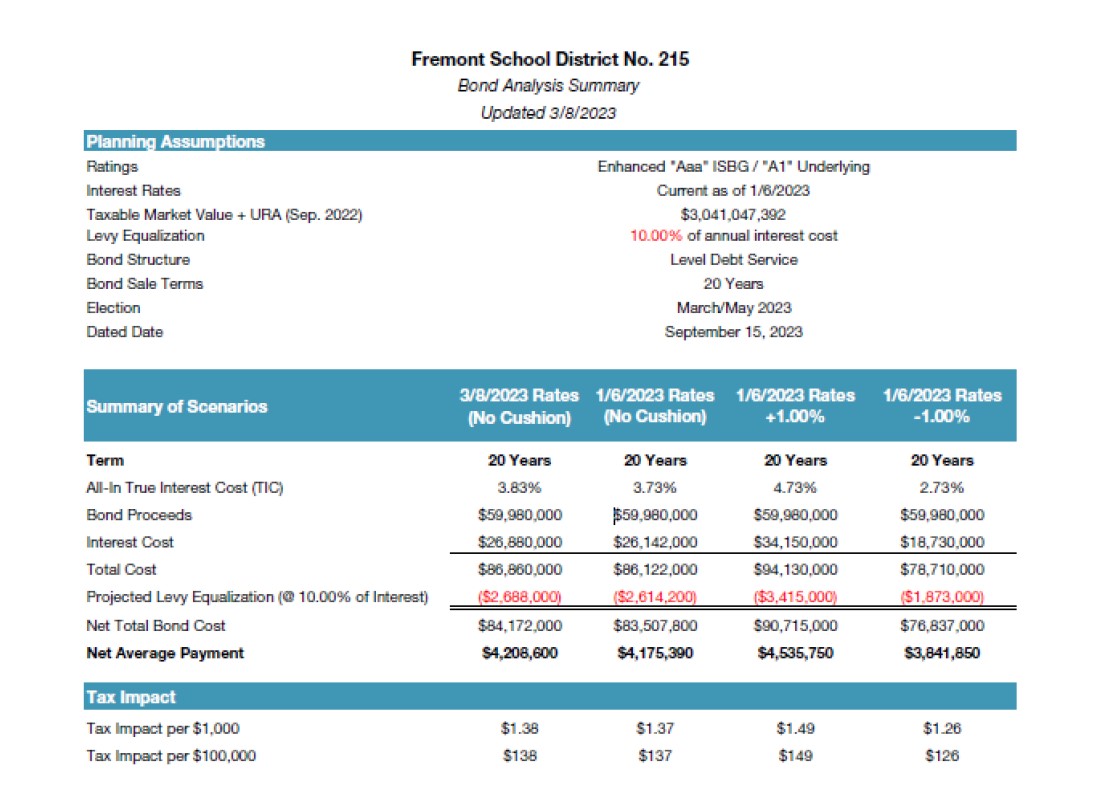 Community Information Meeting Schedule
Informational meetings will be held on the following dates with in-depth presentations detailing the process and plans.
Monday, February 13
6:00 pm at North Fremont High School (Auditorium)
Tuesday, February 14
6:00 pm at South Fremont High School (Little Theater)
Thursday, February 16
6:00 pm at Island Park (Island Park EMS Building)
Tuesday, February 28
6:00 pm at South Fremont Junior High (Auditorium)
Wednesday, March 1 (Spanish)
7:00 pm at South Fremont Junior High (Library)
Thursday, March 2-CTE Open House
6:00 pm at South Fremont High School
Click on the images and underlined links below to see the larger images.
ADA upgrades

Miscellaneous HVAC

Electrical upgrades
Cost and Financial Impact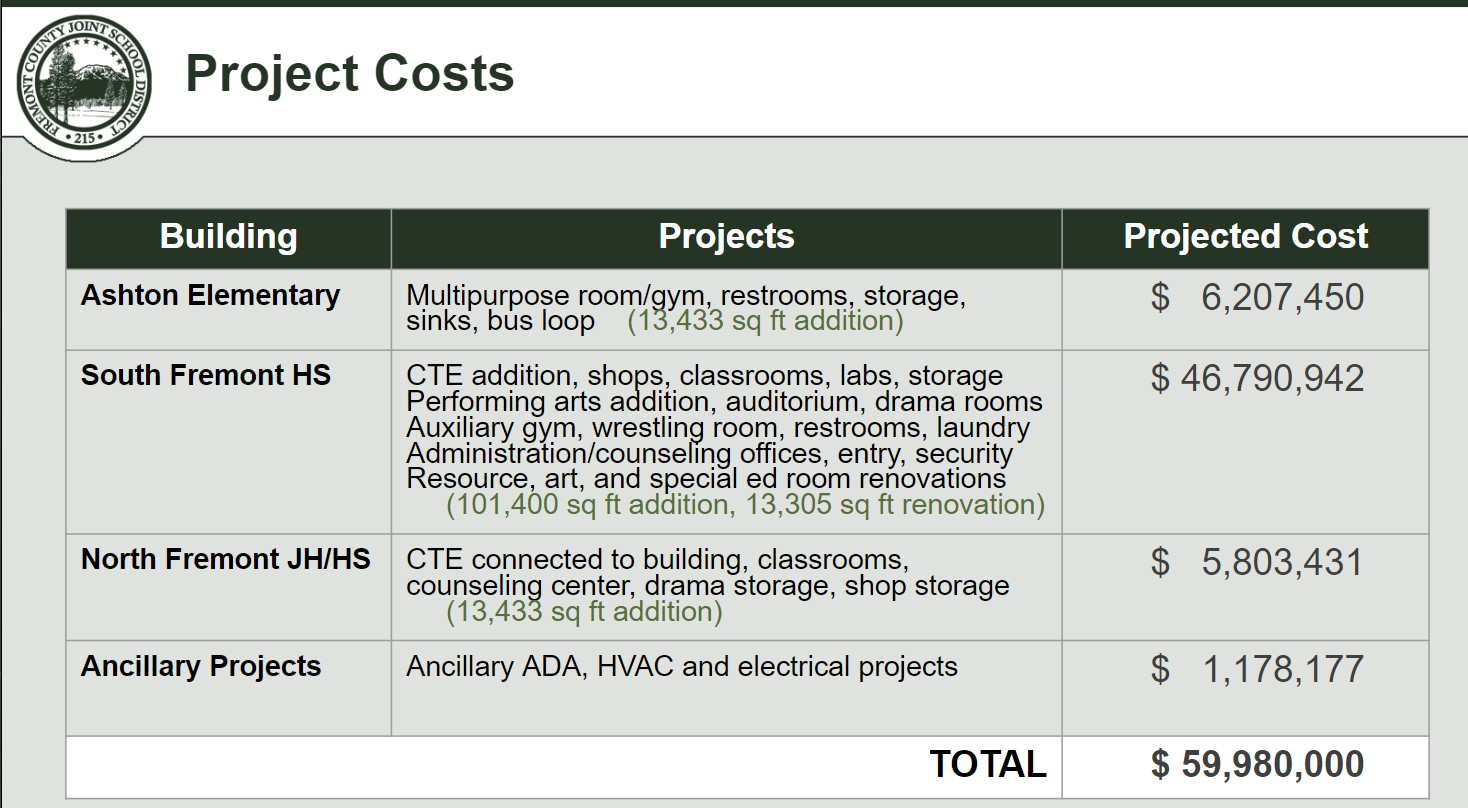 Frequently Asked Questions
Research & Business Development Center (RBDC) Surveys and Program Analysis
For three years from 2019 to 2021, the Research & Business Development Center (RBDC) conducted surveys and researched the educational and career needs of students in Fremont County School District #215. They presented the results of four separate studies to the Board of Trustees. These final reports can be found below.
Request for Qualifications (RFQ) Construction Manager / General Contractor (CM/GC)